Make banking a smooth experience

---
Use our fund transfer services
A unique and exclusive product designed for money transfer to India. This product is available at all branches of the Bank in Uganda.

This Facility allows transfer of Funds from our Bank in following currency: USD, GBP, EURO, INR & KES,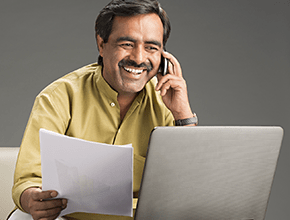 Request Callback
Please fill in these details, so we can call you back and assist you.

Funds transfer involves moving money from one bank account to another, either electronically or through physical methods like cheques.

Can I transfer funds internationally using Bank of Baroda?

Bank of Baroda facilitates international fund transfers through channels like SWIFT, NEFT, and RTGS. Complying with requirements and regulations is essential, including accurate beneficiary information and adherence to foreign exchange regulations. For detailed instructions, visit their website or contact customer service.

What are the charges for funds transfer at Bank of Baroda Uganda?

At Bank of Baroda Uganda, funds transfer charges vary based on the transfer type and amount. Domestic and international transfers have different fees. For specific charges, customers should consult the bank's website or contact the nearest branch. It's important to note that these charges are subject to change at the bank's discretion.