Empowering swift movement of taxable funds

---
Choose us for your tax payment needs
Collection of various taxes including Water Payment of NW & SC
Taxes on behalf of Uganda revenue Authority (URA) except Custom Duty
Water Payment on behalf of National Water & Sewerage Corporation.
NSSF contributions from the Employers.
Electricity Bills & other Revenues on behalf of UMEME.
All above mentioned payment are accepted at our all branches either in CASH or TRANSFER from the tax-payer's account with the Bank.
** For further details, contact any of our Branches in Uganda.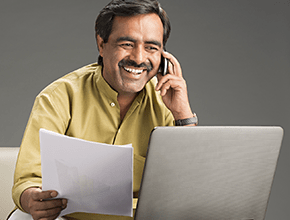 Request Callback
Please fill in these details, so we can call you back and assist you.

Tax collection is the government's process of gathering money from individuals and businesses to fund public services. The government's tax authority oversees this process and employs methods like paycheck withholding, self-reporting, and auditing to collect taxes.

Who is responsible for tax collection?

In Uganda, the Uganda Revenue Authority (URA) is in charge of tax collection and enforcement, as is the case in many countries.

What types of taxes are collected by the government?

The Ugandan government collects different taxes such as income tax, value-added tax (VAT), excise duty, and customs/import taxes. Additionally, water payments for the National Water and Sewerage Corporation (NW&SC) are also collected. The Bank of Baroda in Uganda provides tax collection services for individuals and businesses to facilitate the collection of these taxes and payments.