Send money anywhere with a click

---
Enjoy our services swiftly from any part of the globe!
SWIFT is the Society for Worldwide Interbank Financial Telecommunication, a member-owned cooperative through which the financial world conducts its business operations with speed, certainty and confidence. More than 9,000 banking organizations, securities institutions and corporate customers in 209 countries trust it every day to exchange millions of standardized financial messages.
SWIFT has its headquarters in Belgium and has offices in the world's major financial centers and developing markets. As a data carrier, SWIFT transports messages between two financial institutions. This activity involves the secure exchange of proprietary data while ensuring its confidentiality and integrity.
Financial transactions are automated and standardized with the help of SWIFT. It lowers costs, operational risk and eliminates inefficiencies from the operations. SWIFT enables us to reach almost every part of the globe for servicing the needs of our customers in speedy and cost effective manner.
SWIFT helps us connect and exchange financial information related to customers transactions securely and reliably. It makes transfer of funds possible from any part of the world within the Financial Institutions within 24 hours. We have our correspondent Banks in almost every country and we cater to International Trade related needs of our customers by way of establishing Letters of Credit (LC), Guarantees and Letters of Comfort.
Using SWIFT, we assure our customers following benefits :
Extended Reach :
SWIFT helps us get direct access to the worldwide financial community for completing end-to-end transaction chain. It also reduces the potential risk of working with a unique correspondent by having alternative providers that we can reach cost effectively.
Improved Customer Service :
Improved Operational Efficiency :
By connecting directly to SWIFT, we have a secure gateway to the financial community worldwide. We keep network connectivity, security and running costs to a minimum.
** For further details, contact any of our Branches in Uganda.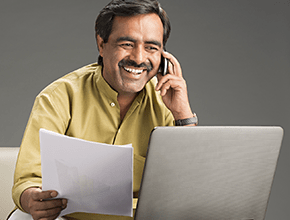 Request Callback
Please fill in these details, so we can call you back and assist you.

SWIFT banking is a secure and reliable global communication network used by banks to transmit encrypted financial messages. It ensures confidentiality and integrity of information and relies on unique SWIFT codes to route messages to the correct banks.

How does the SWIFT banking system work?

The SWIFT banking system enables secure communication between banks worldwide. Each bank has a unique SWIFT code for identification and routing of messages. Messages contain instructions for fund transfers and can include additional information.

What are the benefits of using SWIFT for international banking transactions?

Using SWIFT for international banking transactions offers several benefits, including faster and more secure fund transfers, enhanced transparency and traceability of transactions, reduced errors and delays, and access to a global network of banks.