Any number of debits and credits are allowed in the account. Minimum balance, Cheque Book, statement of A/c, etc. charges applicable as per Bank's guidelines.
| | |
| --- | --- |
| For Kampala branches | Ushs. 300,000/- |
| Upcountry branches | Ushs. 200,000/- |
Overdraft facility available by arrangement
No interest is payable in the A/C
As declared by the Bank from time to time
** For further details, contact any of our Branches in Uganda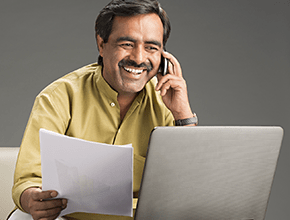 Request Callback
Please fill in these details, so we can call you back and assist you.

Remittance involves transferring money from one person or entity to another, usually across borders. It is commonly used for migrant workers sending money to their families. Remittances can be sent through banks, money transfer companies, or internet platforms, with fees varying based on the amount and method of transfer.

How does remittance work?

Senders can initiate transfers through banks or money transfer operators, which process and transfer funds to the recipient's bank account or mobile wallet. Recipients can then withdraw the money in their local currency or use it for bills and purchases.

What are the benefits of remittance?

Benefits of remittance for the sender:

Convenience: Remittance provides a convenient way to transfer money internationally.
Lower costs: Remittance can be a more cost-effective option compared to wire transfers or international checks.
Faster processing: Remittance transfers are typically processed quickly, ensuring timely receipt by the recipient.
Secure transactions: Remittance offers secure transactions, ensuring the sender's peace of mind.