World's finest international banking

---
Your destination for everything international!
Bank of Baroda (Uganda) Ltd. launched transaction based internet banking – Baroda Connect on 7th June 2010.

Bank of Baroda (Uganda) Ltd, which offers a great user interface and range of services which enables you to enjoy banking at your place.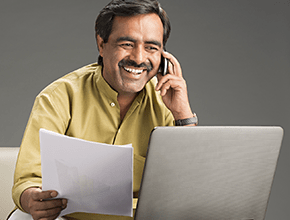 Request Callback
Please fill in these details, so we can call you back and assist you.

What are digital banking channels?

Digital banking channels are electronic platforms that enable customers to remotely access banking services and conduct financial transactions. Examples include mobile banking apps, internet banking, SMS banking, and ATMs. These channels offer customers convenient, fast, and secure banking services anytime, anywhere.

What are the benefits of using digital banking channels?

Convenience: Digital banking channels offer the convenience of conducting transactions without visiting a physical branch.
Speed: Transactions through digital banking channels are processed quickly, providing almost instant access to funds.
24/7 Accessibility: Customers can access their accounts and perform transactions at any time, day or night.

Which digital banking channels are available at Bank of Baroda Uganda?

Bank of Baroda Uganda offers various digital banking channels for customer convenience.

These channels include internet banking, ATM cards, mobile banking, cash recyclers, SMS alerts, automated account statements, a website (bankofbaroda.ug), and a call center (0800 240 240).
Customers can easily access their accounts and perform transactions using these channels.
The digital banking channels enable efficient financial management and transactions.