Make banking a smooth experience

---
Use our EFT & RTGS services
This facility allows electronic transfer of funds from our Bank to any bank in Uganda via Bank of Uganda (Central Bank). The facility is very safe, secured and quick. The funds will be credited to recipient's account on the same day
This facility allows electronic transfer of funds from our Bank to any bank in Uganda via Bank of Uganda (Central Bank). The facility is very safe, secured and quick. The funds will be credited to recipient's account on the same day
There are two types of EFT i.e. Debit EFT and Credit EFT. This facility can be availed to carry out bulk payments and collection such as salary payment, collection of school fees etc involving more than one banks
RTGS can be used for transferring funds electronically between two banks in Uganda. It offers a simple, convenient, faster and secured way to transfer funds in Uganda. It works on 'Single Debit Single Credit' concept.
Since cheques cannot be issued above Ush. 20 Mns., EFT/RTGS is useful for high value payments also.
We offer EFT/RTGS facility to our Retail and Corporate customers at our all branches in Uganda.
** For further details, contact any of our Branches in Uganda.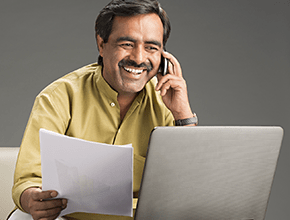 Request Callback
Please fill in these details, so we can call you back and assist you.

What is EFT and RTGS transfer?

EFT and RTGS transfer are electronic payment methods for transferring money between bank accounts. Both options provide secure and convenient fund transfers, and the choice depends on the transaction's specific requirements.

What is the difference between EFT and RTGS?

The key distinction lies in transaction speed and minimum amount. EFT is for lower value transfers, taking hours to days. RTGS is for high-value transfers and is processed instantly.