Safest mode for money transfer

---
Experience seamless flow of transfer at BoB
This Facility allows transfer of Funds from our Bank in following currency: USD, GBP, EURO, INR & KES, through Telegraphic Transfers, under which Bank extend services for the various transactions related to import/ export for cross border payments and/or non-business purposes.
Handling of Import Bills on Collection Basis, Import letters of Credit Establishment, Bid/ performance/ Financial guarantee Issuance, Remittance for Trade and Advance payments and providing expert advice on international Trade Practices.
Collection of Export Bills non LC and under LC advising of Export LCs etc.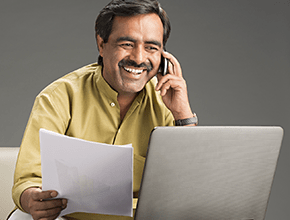 Request Callback
Please fill in these details, so we can call you back and assist you.