Grow your wealth by investing

---
Stay one step ahead with higher returns
Bank of Baroda (Uganda) Limited is one of the six Primary Dealers in the country. The Bank is also one of the market makers in the Government Securities Market. The Bank had also been declared as the Best Primary Dealer during the months of June and July 2010.
The Bank invests in the Government Securities like Treasury Bills and Treasury Bonds and also facilitates the customers for investing in Government Securities These investments are of utmost security as they are issued by the Bank of Uganda on behalf of the Government of Uganda. They offer good returns and their investment period varies from 91 days to up to 10 years.
The Bank offers liquidity to the investments which means that the Bank sells to or buys from the customers the Government securities as per the requirements of the customers. A Central Depository Services (CDS) Account is required to be opened with the Bank of Uganda through the Bank acting as your Primary Dealer. Thereafter, you can invest in the government securities.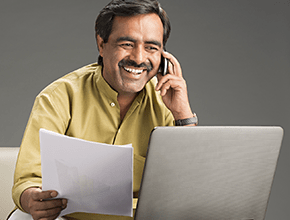 Request Callback
Please fill in these details, so we can call you back and assist you.