A trustworthy route to safeguard your valuables

---
Opt for locker facility service today!
Storing valuables i.e. jewellery, documents and other things in the house at times becomes a risk of loosing in theft/ dacoities etc. and an impediment in case of natural calamities.
Bank of Baroda (U) Ltd. offers you, a safe, trustworthy space to store your valuables i.e. jewellery, documents and other things.
State-of-the-art Lockers, the secured safe deposit lockers fully equipped with latest burglar alarm systems.
For additional safety, the Locker holder assigns a code word for further secrecy and security.
Available in different sizes matching with your requirements.
Locker facility is provided by the bank at its selected branches currently being offered at Kampala Main, Jinja, Kansanga, Kololo, & Mbale branch.
For obtaining a Locker, you must be an account holder with Bank of Baroda (U) Ltd.
Allotment of Lockers is on first come first served basis on availability of lockers to the Bank's customers only
Lockers can be allotted both individually (except minor) as well as jointly.
** For further details, contact any of our Branches in Uganda.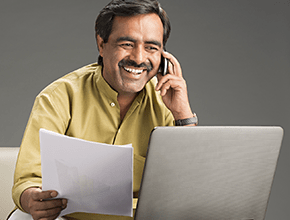 Request Callback
Please fill in these details, so we can call you back and assist you.