Make banking a smooth experience

---
Use our Rapid fund 2 India transfer service
A unique and exclusive product designed for money transfer to India. This product is available at all branches of the Bank in Uganda.
Speedy, cost effective and reliable service.
Neither the remitter nor the beneficiary needs to have an account with Bank of Baroda (Uganda) Ltd in Uganda and Bank of Baroda in India. Money can be transferred to any person in India having an account with any Bank in India.
There is no limit as to minimum or maximum amount for money transfer.
Same day hassle-free credit to beneficiary's account with all CBS branches of Bank of Baroda in India. Same day/within 24-hour credit to the beneficiary's account with approx. 60,000 branches of other Banks in India through RTGS / NEFT.
** For further details, contact any of our Branches in Uganda.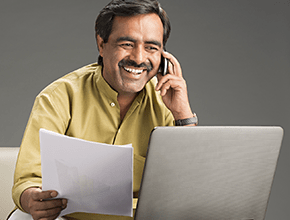 Request Callback
Please fill in these details, so we can call you back and assist you.